Biodiversity supports human well-being with food, energy, and materials. Understanding the causes and consequences of global biodiversity change has immediate applications in enhancing the resilience and sustainability of the ecosystem functions and services in the face of rapid global change. My overal research method is summarized in the following figure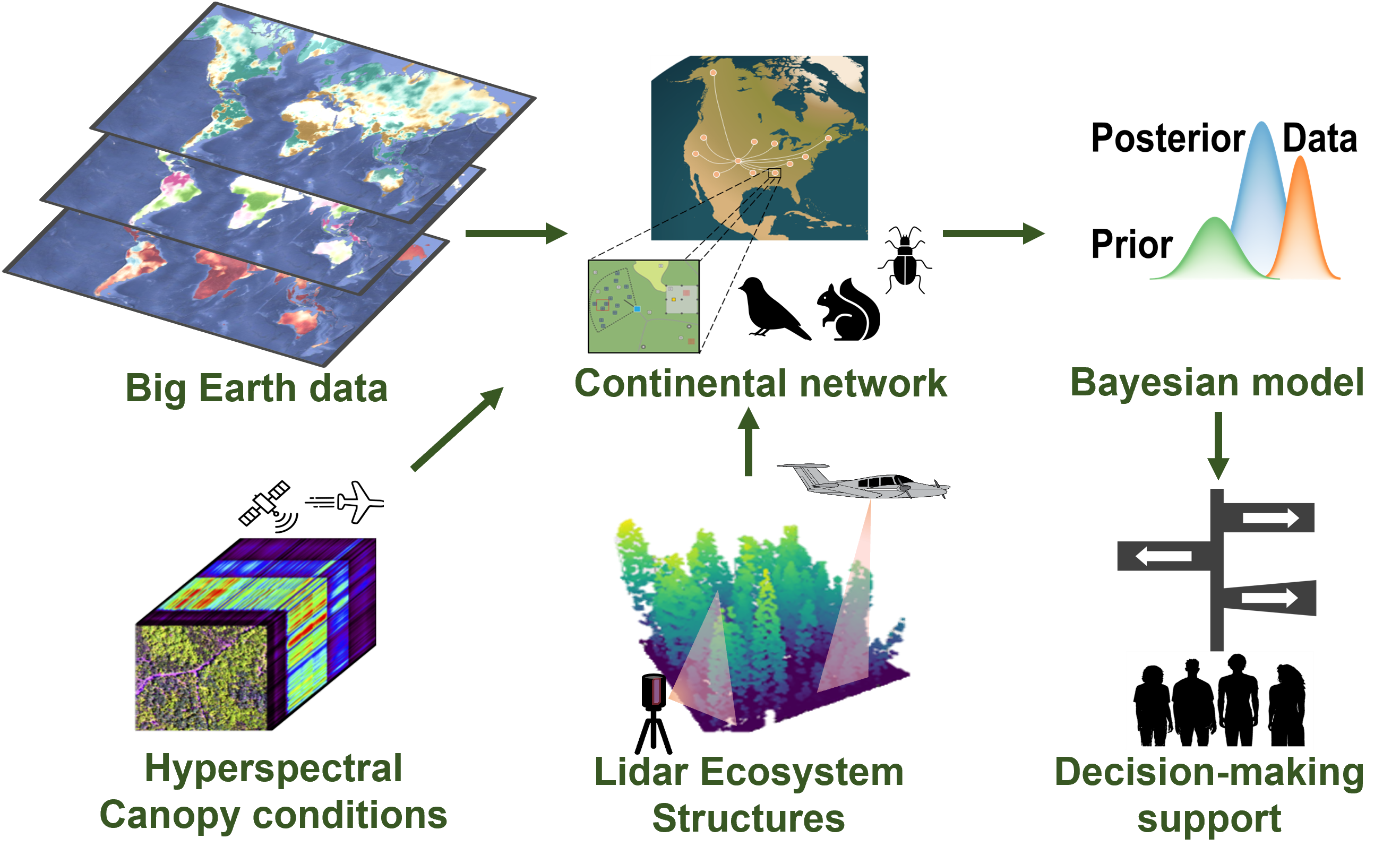 My specific research goals are:
Developing habitat characteristics at a much finer scale that can capture local communities
Synthesizing biodiversity data from a varieties of sources
Forecasting biodiversity change under future environmental change scenarios
We are working on modeling and forecasing multiple species group at NEON sites. One paper that focused on insect group (e.g., Ground Beeltes) has been published in the following.